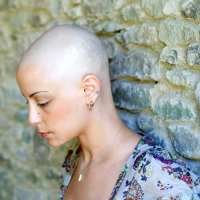 Jakarta, a recent study found that the incidence of liver cancer continues to increase in northern hemisphere countries of the world and has decreased in some countries in Asia that was once the highest risk.
Nevertheless, the incidence in Asian countries is still two times higher than in Africa and four times higher than North America.


This study inferred from the data the International Agency for Research on Cancer, Melissa M.
Center, MPH and Ahmedin Jemal, PhD, an expert in epidemiology from the American Cancer Society.


Researchers examined the incidence rates of liver cancer in 1993 and 2002 along with 32 other types of cancer are registered throughout the world.
Researchers also examined the incidence rate ratio between men and women, and added four in the list based cancer incidence data in 1998.


The incidence rate of liver cancer for both men and women increased from 1993 until 2002.
The increase was largely limited to countries in the developed economies of Western Europe, North America and Oceania.


Most cases are probably due to blood transfusion, contaminated needles for medical purposes, as well as the widespread injecting drug use in a few years earlier.


In contrast, the incidence of liver cancer decreased in Asia, both men and women.
Nevertheless, the incidence rate in Asian countries remained 3-4 times higher than in low risk areas are increasing.


Comparison of men and women varies from 0.9 in sub-Saharan Africa and South America for the registrant 5.0 (five men for every woman diagnosed) in France and Egypt.


"Further studies are needed to see this cause to further explain the factors that contribute to this cancer," said Ms.
As quoted from Eurekalert.org Center on Friday (10/07/2011).


"We hope the translation of the tendency of liver cancer in the world may stimulate further research to better describe the underlying factors associated incidence of liver cancer worldwide," he concluded.