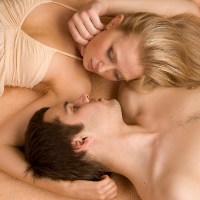 Efforts by scientists to create an antidote gel Imunodeficiency Human Virus (HIV) was rewarded bonuses.
Gel that has proven its efficacy turned out to have dual functions, namely counteracting genital herpes is very contagious.


Tenofovir gel is the trade name is not yet marketed, but it has proven especially useful in a trial in South Africa in 2010.
In the pilot, the gel is applied to the vagina is able to reduce the risk of HIV transmission in women by 39 percent.


Now the benefits are not just limited to the prevention of HIV alone.
Recently, scientists from Britain, Belgium and Italy reveal the extra benefit of an artificial gel that Gilead Sciences Inc. is able to ward off genital herpes which is also highly contagious.


In general, genital herpes infection is not fatal but can reduce the quality of life because it feels very itchy.
Not to mention, if known, then the stigma associated with genital herpes is always negative because the disease is considered the people who like to change partners.


The reality of this highly contagious infection, either through vaginal mucus, semen or simply direct contact from skin to skin.
In fact, according to one of the data revealed by the scientists, nearly 20 percent of active partners in the world seluru been infected with genital herpes.


Fortunately, the results of a recent study conducted on 450 women showed that the gel Tenofovir is not only HIV but also ward off genital herpes.
The risk of transmission of genital herpes in women who wear this gel was reduced to 51 percent.


"It would be very helpful. The protection that can be controlled solely by the women is an important factor in the prevention of venereal infections," said Dr. Jeanne Marrazzi, genital herpes specialist from the University of Washington, as quoted from ABCNews, Sunday (10/23/2011).